According to Forbes, "livestreaming E-Commerce is promoting and selling goods through influencer streams on their own social media channels". It is already massive in China and rapidly expanding to the US and Europe. We've already mentioned that it is also a great chance for publishers to grow their businesses, remember? Well, here is all you should know about livestreaming ecommerce in order to make it happen.
The Chinese ecommerce experience
China has the highest rate of ecommerce in the world. It is currently three times higher than the rate in the US and it will not stop growing any time soon. According to different forecasts China's e-commerce revenue is expected to amount to $ 1,556.23 billion in 2024.
Before the pandemic, the video streaming market was expected to reach $70 billion by 2021, and $184 billion by 2027. It was already worth an estimated $30 billion in 2016. Now, due to the acceleration of digital commerce, these projections will certainly grow.
So what can we expect from the combination of both ecommerce and video livestreaming?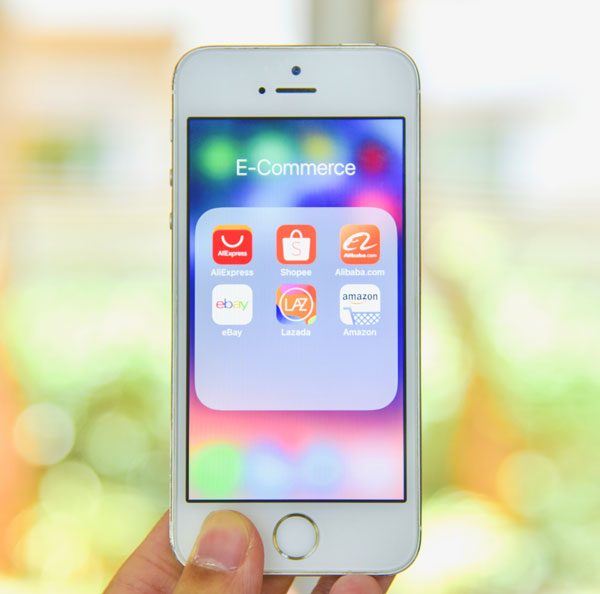 With over 300 million users of short video apps, live streaming and short videos are conquering the Chinese market. So, the increase in this type of content is partly a result of moving from textual to video environments. Video formats are more engaging and keep users glued to the screen. Also, live streaming increases the feeling of "virtual" contact with the influencers or hosts. People can ask questions and receive replies instantly. Also, live feedback on products.
That's why social commerce is also evolving towards livestreaming ecommerce. Given the impact of live feedback and the results obtained by the social commerce activity in China, that was a logical step.
Retail social commerce sales in China grew to $242.41 billion (RMB1.675 trillion) in 2020, accounting for 11.6% of total retail ecommerce sales in China. A majority of buyers in China are shopping via their mobile devices.

Source: ecommercechinaagency.com
Social commerce is a mix between social media and e-commerce platforms. Users don't just enter the platforms when they want to buy something, but also when they are looking for entertainment. That's why social commerce and particularly livestreaming are so effective.
From influencers to celebrities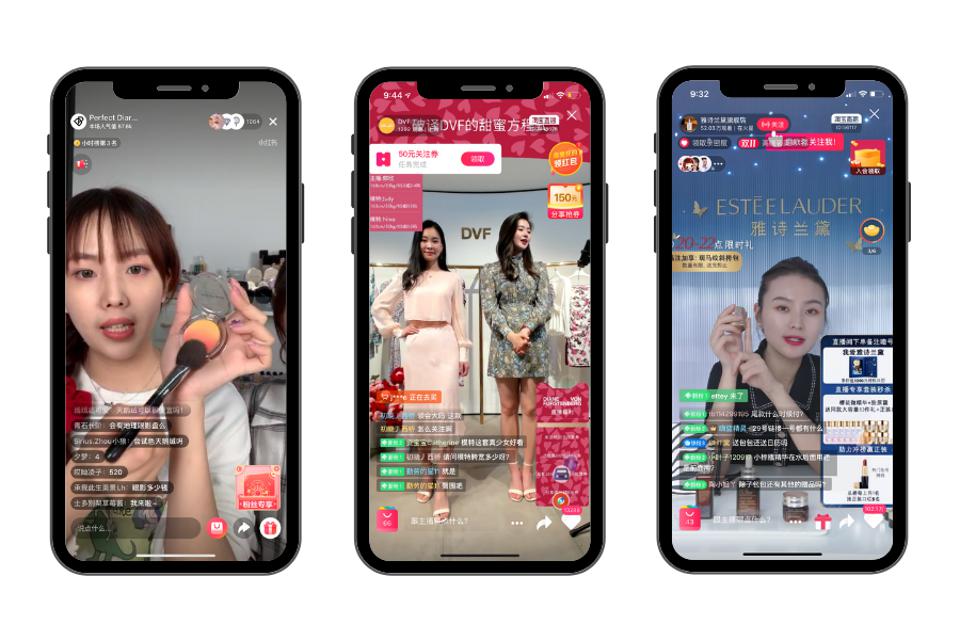 Alibaba's Taobao Live makes up to 80% of the ecommerce livestreaming. However, as livestreaming ecommerce becomes more and more popular, chances are that we will see other players competing for their spot.
Being so popular and generating so much money, influencers are also changing their status and becoming actual celebrities.
Top influencers have their own shows and appear each night for 4 hours at a stretch, from roughly 8 pm to midnight, selling highly curated products, often at deep discounts. Approximately 12 products are presented each hour: 48 per night, and items can sell out in seconds.

Source: Forbes
Also, they are changing audiences. It's no news that Gen-Z and Millennials used to be their main audience, but now middle-aged Chinese and seniors are jumping on the trend too. That gives us an idea of the potential of livestreaming ecommerce.
The question now is: how can brands and publishers leverage this trend?
What is livestreaming ecommerce?

It's the action of promoting and selling products and services through social media livestreams by influencers.
What are the expected results of live-streaming ecommerce?

With the high usage of streaming and short-video apps., it's natural to expect that the union of live-streaming and ecommerce is going to evolve quickly. In fact, in China this is a reality and it's estimated it will reach a revenue of $1,556 billion in 2024.