Most advertisers and publishers are rethinking their operations and modifying essential aspects. We could say that they are changing. But really, they are evolving, continuing a process that began, for many, before the current crisis. Now, the message is clear for everyone. Make it digital. Make it happen.
Homo digitalis
We seem to have transitioned from homo sapiens to homo digitalis. This mutation, temporary or not, is accelerating the pace of change in the advertising industry. The digital transition is no longer an optional extra, it's a must. The industry must adapt in order to survive. Pure wild nature. Life must find a way!
Most non-digital-native businesses are struggling to make this change. Others have planned their first steps, keeping it simple, and have suddenly discovered that digitalization could add another dimension to their activities. They can develop a different kind of relationship with their audience. Also, increase their reach and bring old and new products to a whole new market. That does not sound so bad after all, right?
As well as presenting an opportunity for many companies to change and grow, this still undefined environment also gives digital publishers and marketing agencies a vital chance to stave off the threat of collapse and to recover from budget cuts and blacklisting.
Digital also means: more advertisers and more chances to grow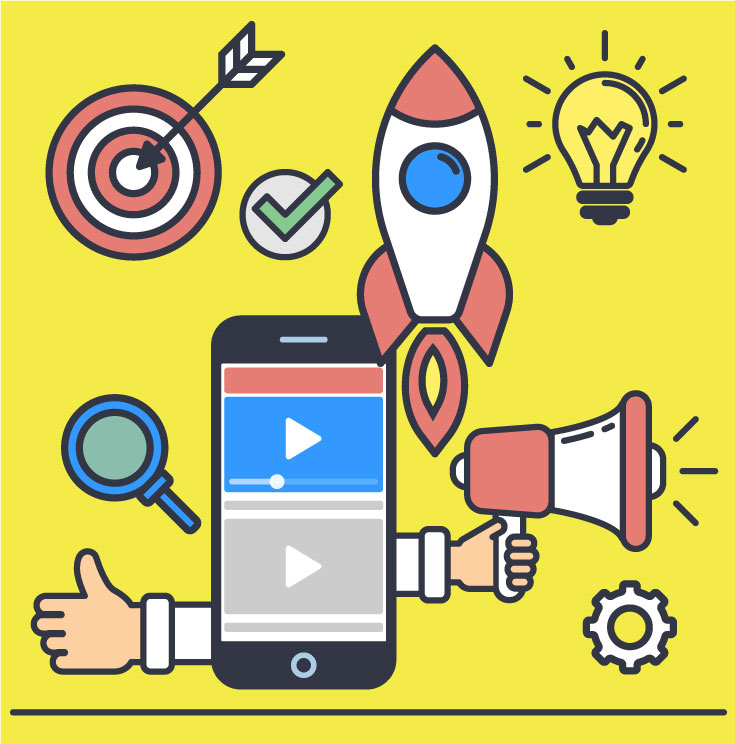 More companies going online, means more advertisers. It's as simple as that. New advertisers probably means new demands on the industry too, though these are yet to fully emerge. We are still in the early stages of full digitalization. There are already many pro players, but also many newcomers. They will bring new perspectives and strategies and will also profit from other advertisers' experiences.
All in all, publishers and agencies will certainly enjoy a more promising digital environment very soon. No matter how bad things might look today. A higher volume and wider variety of advertisers and products will help compensate for the drop in CPM and the temporary lack of ad spending. There will be new monetization opportunities for publishers. However, they will have to work against the clock to create a better experience for their potential customers and partners. They will have to focus on quality above all, but also on video, apps and even the production of new and unexpected content formats. Publishers and agencies will both have to explore new possibilities.
The future is uncertain, though, digital for sure
No one knows exactly what will happen in the next few months, but we can start working on a new strategy together in this dramatically altered environment. A direct relationship between publishers and advertisers may be essential to overcoming this ongoing crisis. Closer collaboration with agencies will also add value to a wholly new kind of proposition, a preview of the future of digital advertising. Quality is not only compatible with volume, but will be essential to it. Diversity will also be necessary to survive and even thrive. The old opposition between online and offline will likely dissolve entirely in a brand new ecosystem, more "glocal" than ever before, where digital-native and digitally-adopted will cooperate to enrich the advertising industry.
Why should publishers go digital?

Traditional publishers are struggling to meet their goals, and in part is because they haven't made the transition to digital yet. Going digital is a crucial step to reach your target audience and discover new business opportunities.
What are other benefits of going digital?

For publishers, going digital means good opportunities of working with more advertisers and discovering more ways of monetizing your activity.