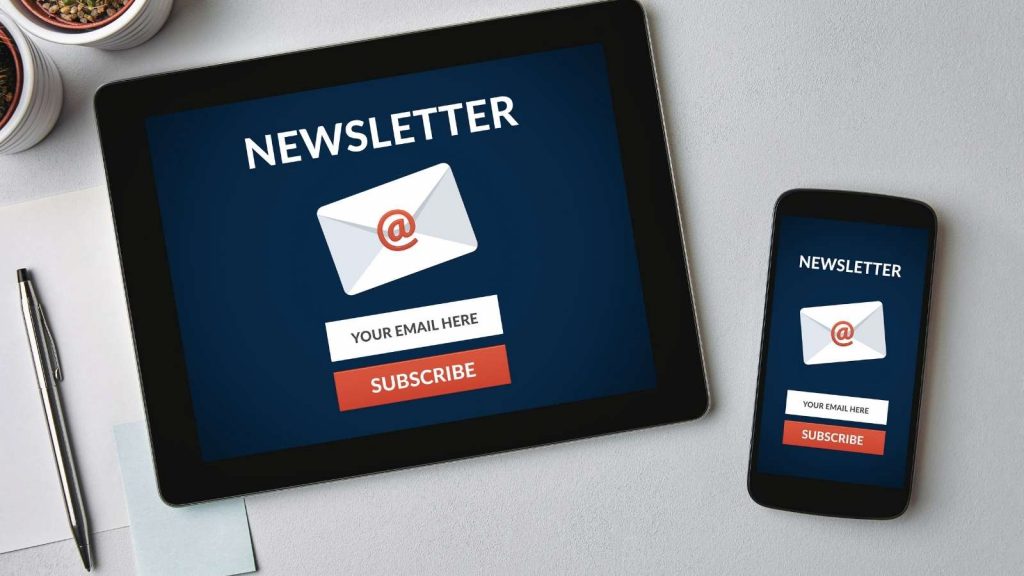 According to a study by marketing platform LiveIntent -published on whatsnewpublishing.com-, some publishers are seeing surges in revenue via online newsletters.
So, why is that? Why are newsletters so important for publishers?
Because newsletters give publishers the chance to talk directly to their audience. It's a personal way to attract their attention and increase engagement.
If you have never created one and you need some tips to make a start and some easy tools, don't forget to check this article. You will find all the tips you need to create an amazing newsletter.
But getting back to our topic, newsletters are also an amazing way to cultivate a long-way relationship with your audience.
And, as you know, a great relationship is one of the basic elements of any strategy that aims to grow subscriptions.
As Kerel CoopeR, SVP, Global Marketing at LiveIntent said:
Email has replaced newspapers and from a digital perspective, it is the new homepage. It's a smart publishing strategy. Newsletters are key to continuing relationships with readers.
Newsletters for publishers: What are the pros?
These increases in newsletters are related to an uptick in email opens and ad engagement.
But, what's the reason?
There is more than just a single reason. Let's analyze some of them:
Email helps build habit and loyalty, readers follow Media they trust.
You can establish a deep relationship with your readers.
If you establish the right relationship, you can turn your readers into engaged subscribers.
A newsletter is not an external tool, so you can invest in a channel you own.
Emails can help you with monetization (subscription or advertising).
Newsletters: How to grow paying members?
How can you grow your newsletters paying members and build a better subscriber experience for your readers?
According to Nicholas Bolt, Product Marketing Manager at LiveIntent, Inc.:
Using an attractive, modern template that immerses readers in long-form content or drives their eyes to the highest-value calls to action, can amplify your results. General Mills saw a 26% increase in revenue when using template layouts with an above-the-fold ad slot.
But this is not the only good advice.
Don't forget to bring value to the reader. As Rohin Dharmakumar, CEO of the "The Ken" said: "We are trying to establish a direct relationship with subscribers on an individual, personal basis".
Push paid newsletters, with access only for paying subscribers. But, if you apply this strategy, offer them quality content and special news.
Another good strategy is to send free newsletters with subscription promotion.
And, gold but not old: Offer extra content for paying subscribers. You will give them a good reason to follow you news.
Why are newsletters important for publishers?

Newsletters are the ideal way to talk with your audience directly, attract their attention and improve engagement and loyalty.
How can publishers grow their paying users?

You can increase your paying members by creating a good subscription experience for them. You can create value with exclusive content and special news and gain new users with free newsletters promoting your subscription benefits.