The publishing industry is working against the clock to launch new products on two main fronts: audience and advertisers. Despite the increase in subscriptions that many publishers are seeing now, a significant chunk of their total revenue still comes from advertising in various ways and formats.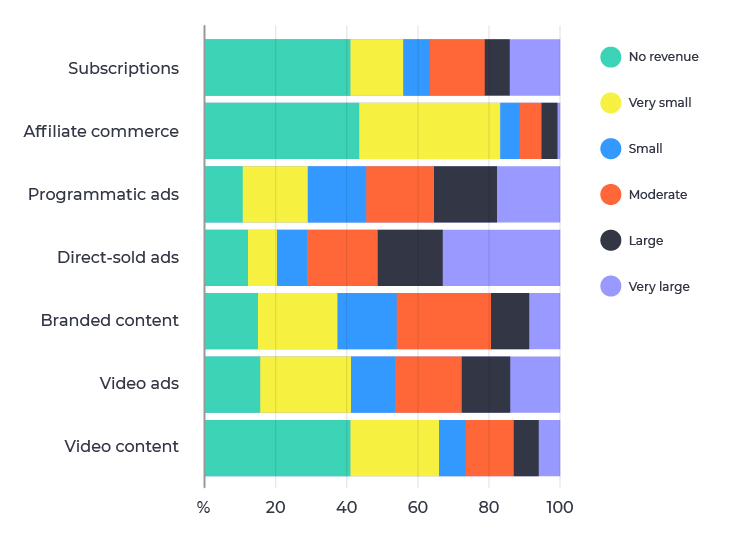 ---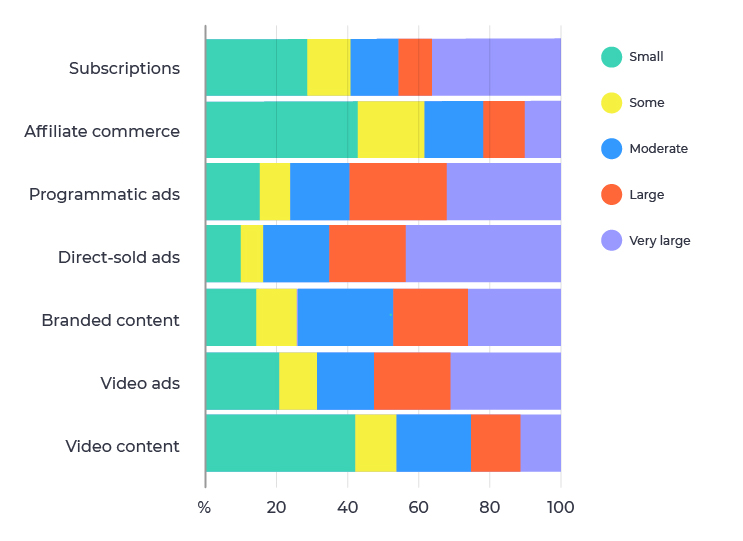 ---
In our previous article, we mentioned how the pandemic has changed people's needs. We spend more time online, looking for reliable information to understand what we are facing and how to survive the situation in physical and also, in mental and emotional terms. This is the reason why some publishers like The New York Times have seen such a significant spike on subscriptions. They reported 587,000 new subscribers between February and April. However, the drop in advertising in Q2 is likely to fall by 50-55% compared to last year's figures.
On the one hand, the rise of subscriptions and the increase in traffic are a good opportunity to keep growing their reader base. Also, they have adjusted to new digital demands like video and podcasts, that also require another way to work on the content itself. Format and content are not two aspects that can be separated, since they depend on each other.
On the other hand, advertising activity has declined. The future is uncertain and the present is hard to navigate. However, new content products can also become an opportunity for publishers to develop new advertising products.
The idea is simple, but its execution is challenging. Media credibility and reputation can affect advertising effectiveness and the other way around. If the messages, products or quality of the advertising are not trustworthy, the publisher may not be seen as serious or reliable. Just a few days ago The Washington Post made it clear that their main goal was not to sell advertising, but to work on content production and brand trust. Researching and offering valuable insights would be the most effective way to speak to their consumers. Prioritizing content makes it easier to sell advertising, but it does not work the same the other way around.
The relationship between content and advertising needs to be balanced for both publishers and advertisers to thrive and form plays a major role here, since it impacts audience's perception. From a creative standpoint, it can offer more possibilities and help users identify or categorize what they are seeing. Also it can make content and advertising more appealing.
This is the case of new advertising products that merge social media formats and advertising, integrated in traditional content. Leveraging the brand's social media content is an effective way to create advertising campaigns that are 100% aligned with the brand's guidelines and can drive traffic to the brand's social profiles while saving the extra work of producing more assets. Though, this effort is still made on the publisher's end, who faces the challenge of integrating the brand's advertising content into their own production in a way that looks more organic or native.
There is no doubt that new content offers new advertising possibilities and social display formats, native ads and sponsored content are on the right track to become the most relevant advertising products in the near future.