Three years ago Spotify launched Ad Studio, their own self-service ad platform. Since then, the platform has seen how their revenue kept only growing. In fact, Spotify's ad-supported revenue in Q4 2019 was €217m ($244m), up 23% YoY. The figures are impressive and the Swedish company has now decided to take the strategy to the next level by adding video ads to their platform. Why?
It is not secret to anyone that video ads perform much better than other formats. But also, that Spotify is not just a music streaming service anymore. In 2015, the company already declared their intentions to find the perfect content for every moment of the day. And they started doing it by offering videos and podcasts. Back then, they wanted to go "beyond the conventional formats". Though, their first attempt was not really that successful and they had to close down the operation in 2017. However, they have been experimenting since then and now they are ready to hit the video market once again.
Spotify wants your full attention
Video is by far the most engaging format. In fact, they get 1,200% more shares than text and images combined. Also, more than 70% of marketers agree that this format converts much better than others.
Like many other publishers Spotify has been increasing its podcast library, including its video-podcast library. They have been testing video podcasts with two YouTube starts and they have also acquired The Ringer for $196 million. Also the Joe Rogan experience will soon become a Spotify exclusive.
Offering high quality, popular content is not just a way to amplify their audience, but also, to diversify their revenue streams, by making possible to run video ads.
Video is bigger than music
The video industry is bigger than the music streaming industry. Numbers indicate that the music streaming industry has reached peak, since growth started to slow down in 2019. However, video platforms like YouTube or TikTok seem to keep growing at a pretty impressive pace.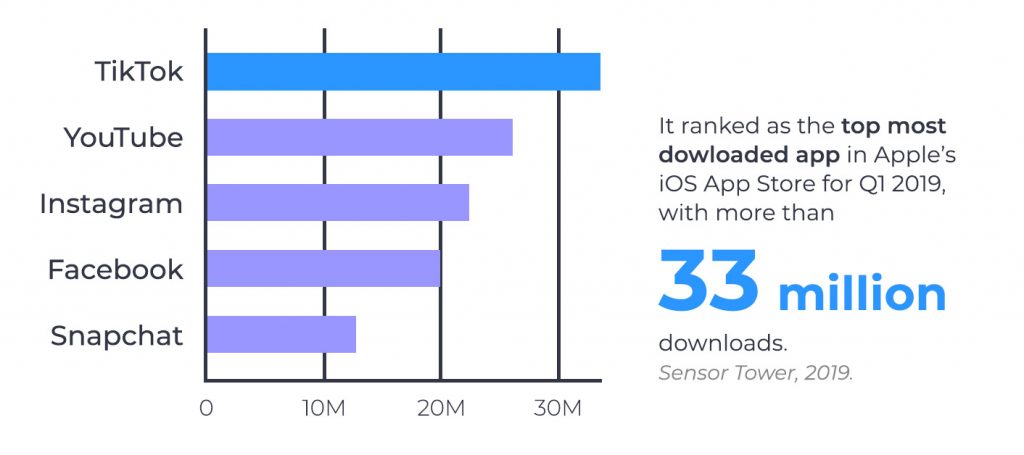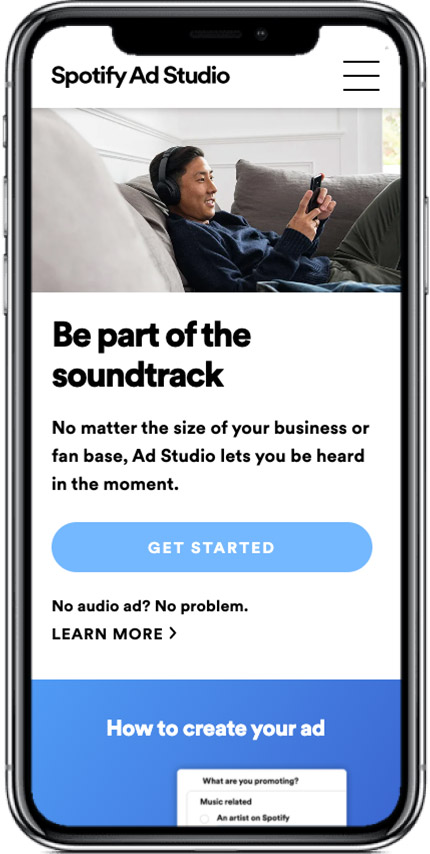 Pivoting towards video allows Spotify to amplify and diversify their audience, to avoid their growth to get stuck and also, to increase their advertising revenues. Since the majority of Spotify users have a free account, adding a more expensive advertising product like video, is basically a very smart move. Why? Because they will not only increase their revenue, but also, their margin.
Also, this option enables brands visual storytelling, which can work really well, since it helps users associate a specific brand with a pleasant moment or just with something they really love (music or a podcast).
Content and advertising evolve together
Although Spotify has been working on video products for quite some time, Covid-19 has now made it absolutely necessary to increase and diversify content production. Spotify is already ahead of the game and has already taken another step in the right direction to monetize that content.
Spotify's Ad Studio is finally coming out of beta and expanding into 18 new markets across the world. Also, the company recently added streaming conversion metrics to the platform for marketers and content creators to have a better understanding of the ads performance.
Why do music streaming platforms use video ads?

Video is the most popular and effective, engaging format, it has grown a lot in the last couple of years. The goal of music platforms is to attract users' full attention.
What is the impact of the video industry?

The video industry is bigger than the music streaming industry. That's why video apps like Tiktok, Youtube and, to an extent, Instagram, are the most downloaded apps in Apple's App Store in 2019.