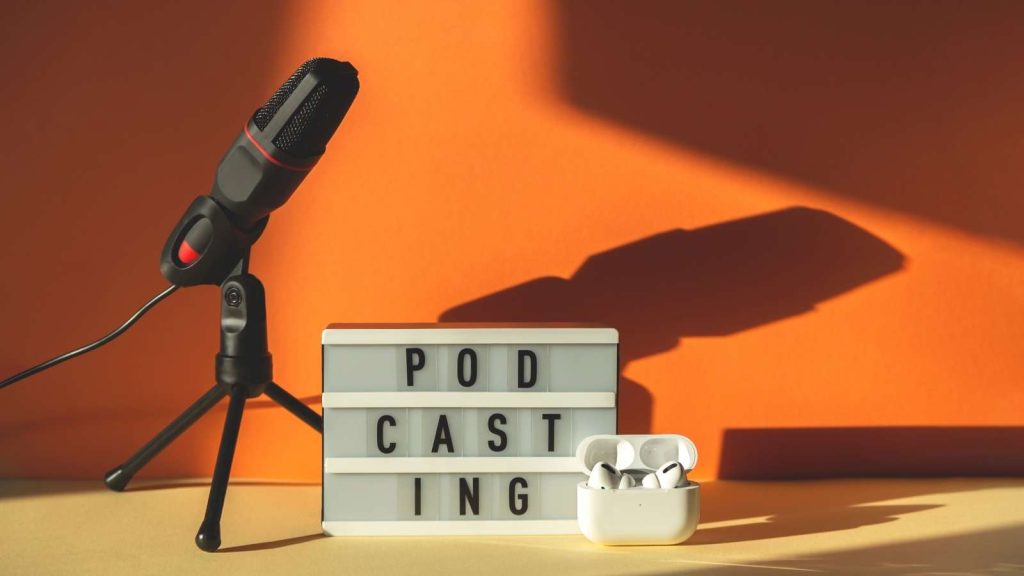 After the "death" of radio and the upsurge of streaming media, who would've thought that podcasts would be on the rise?
Last year, 57% of Americans older than 12 years old had at least listened to a podcast before, according to Podcast Insights 2021. This is a 29,5% more than in 2018 and it's not expected to slow down any time soon.
You can argue that this rise has been due to the effects of the Covid-19 pandemic in 2020 and the lots of free time that people had to spend mandatorily during the times of social restrictions. But what's clear is that podcasts are here to stay. In fact, TechCrunch reports that US podcast revenue is going to reach $4 billion in 2024, only two years from now.
It's not rare to find more brands and individuals creating podcasts every year about everything and anything. The topics are endless and technology around it keeps evolving. For instance, it has been announced not long ago that Spotify is testing video podcasts on their platform, allowing listeners from several countries to watch and not just listen to their favorite broadcasters.
But, how popular are these podcasts among publishers? It seems popular enough that the Publisher Podcast Awards are already working on their fourth edition for 2023, after declaring the winners between more than 220 entries in this year's celebration. Keep reading to know more!
Why are podcasts so popular?
The growth of streaming and on-demand content has affected the way we consume media as a whole and this has extrapolated to the world of radio as well.
We live in a world where we've become accustomed to having all we want just one click away. That's the reason why tradicional radio has declined in popularity to make way for podcasts that we can listen to whenever, wherever and however we want.
Also, the content has become more personalized and more specialized. You can find podcasts about infinite different subjects, from the popular true crime podcasts, passing through educational shows for students, to programs specialized in marketing, biology or technology.
Publishers have felt the need to adapt to the times and, since podcasts are still trendy, it's a good option for publishers to increase and reach their audience in a different way.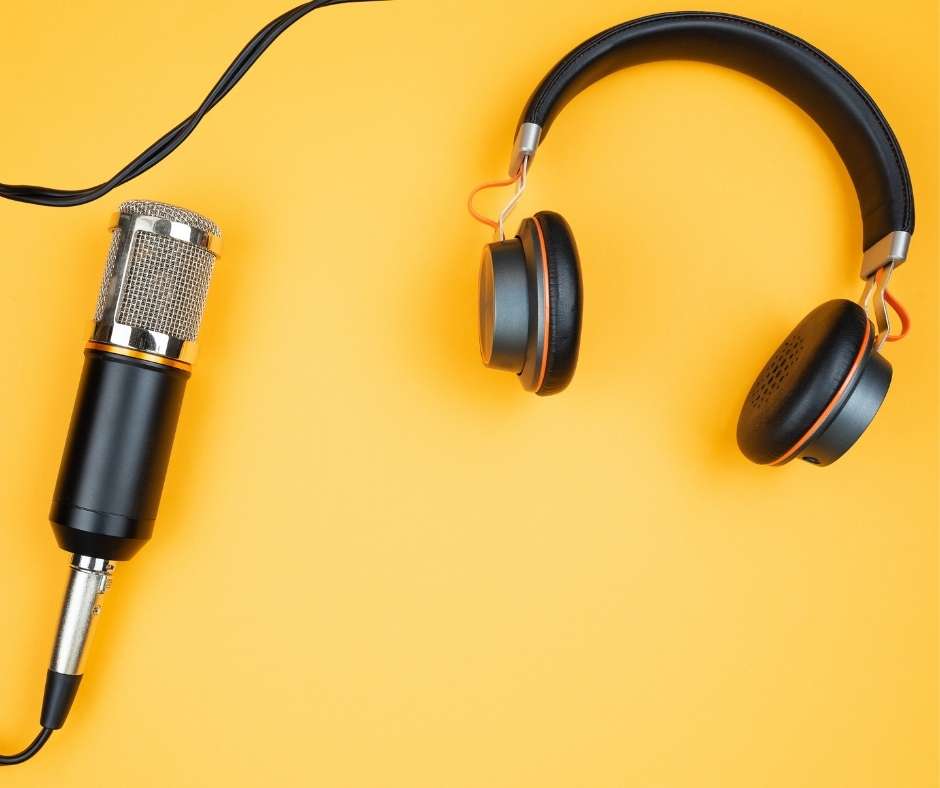 The benefits of podcasts
Podcasts are a highly engaging medium since it provides valuable info to its listeners. They are so diverse that the average user usually listens to seven programs weekly and they usually do it to learn new things, as the stats presented by Thrive My Way indicate. This is great for lead generation and converting these leads into subscribers, increasing your audience and improving your revenue as well.
Let's not forget that being able to monetize podcasts via ads or subscription options, has made them a unique revenue stream opportunity for publishers. Others, however, opt for donations to finance their content production, like The Guardian usually does.
Podcasts also have a low-barrier entry, although there's a lot of competition nowadays. Perhaps, the most challenging aspect is to come up with new content and produce the episodes regularly. But once you've had the grasp of it, podcasts can lead you to develop a more engaging and personal relationship with your audience. Not only because of the content, but because people can hear your voice, intonation and the emotion you transmit vocally, so the level of engagement is way higher than other formats.
3 podcasts tips for publishers
1. High quality
People already have to choose from hundreds of different podcasts, so offering them a low quality show it's definitely a no-no. Not only can it create a bad and non-professional image of your brand, but it can make people not return to it and not give it a second chance.
Therefore, high quality content is a must for any publisher. It has to align with the editorial line of your website, be professional while, at the same time, engaging and easy to follow. That's why taking care of the production is really important. And we're talking about content but also audio quality, music and sound effects.
2. Be careful of using too many ads
As indicated before, ads can be a way to monetize your podcasts. However, using too many of them can become a handicap and turn your listeners off your podcasts.
In case you opt for this way of monetization, be careful when selecting the ads for your show. An option we recommend is to advertise brands that are relevant to your content. But most importantly, is to find balance between your content and your ads in order not to overwhelm your listeners with too much promotional content.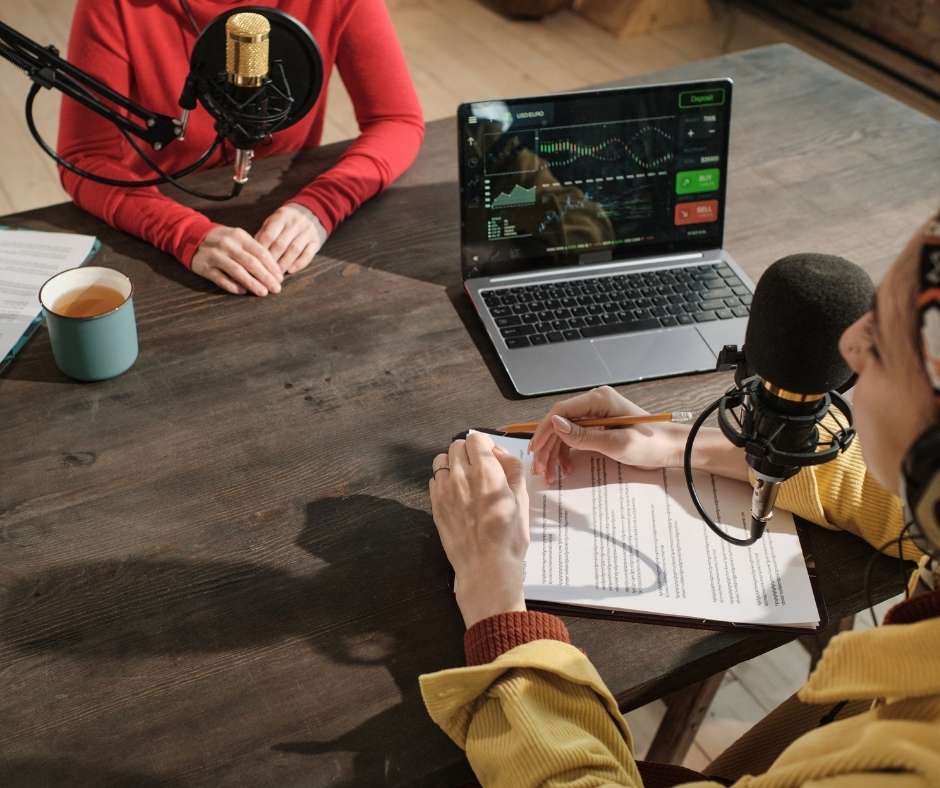 3. Experiment with audio formats
With so many podcasts in the market nowadays, it's important to differentiate yourself from one another and find your niche.
People listen to podcasts to learn something new and they're usually listened to while doing other things, like working, studying, commuting, cleaning, etc. That's why live news is a format that thrives in this area, as it's convenient for people to consume while they're doing other things, as opposed to TV or written articles.
But don't shy away from classic formats such as interviews. After all, they are still one of the most popular formats for a reason.
Creating a podcast requires a lot of time and a well-planned strategy. But if you decide to go for it, it can provide a lot of benefits and a new way of interaction with your audience. Don't miss this opportunity!
What are the most popular podcast formats for publishers?

Interviews keep being the most popular format, along with monologues, co-hosted podcasts, panels, fictional and non-fictional storytelling and video podcasts.
How can I advertise via podcasts?

There are two types of podcast ads. First, there's the live read ad, in which the host introduces the ad into the show organically, discussing its products or services. Second, there's the pre-produced ad, which it's an ad previously planned and produced and it can be read by the host in the show or introduced in post-production.